Welcome to the wondrous world of Amy Knapp's imagination. Step in to learn more about Amy and her artistry in the variety of ways she has found to express herself.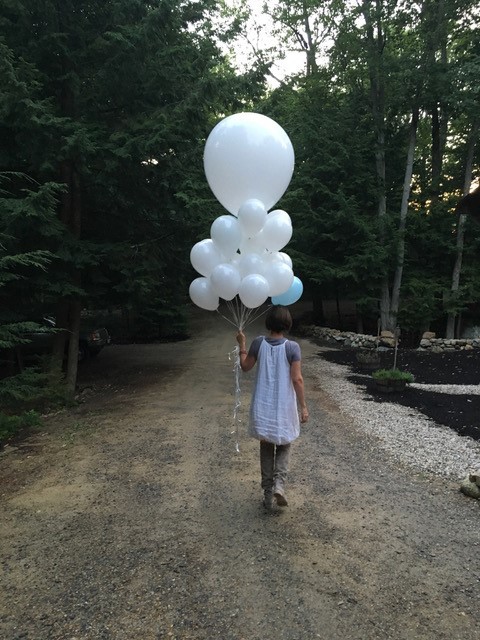 When I was a child...
…if someone told me I could grow up to live in New Hampshire, beside a sweet lake, bake gingerbread houses all day with an imaginary friend (who helps me and others) AND have a real-live husband who loves my two beautiful, loving and creative adult daughters, plus three incredible dogs, I would have said YES, yes and yes!
This is what I remember about getting here.
It wasn't always easy.  I laughed a lot anyway.  People call me lucky and it's true.  Also, I work very hard.  I crave eternal things like love, peace, and joy.  So I study and practice, study and practice, study and practice.  Everything else happens after that.  Here are some of my favorite study guides and a cute tote bag in which to carry them:
The Holy Bible
The Four Agreements
Thank and Grow Rich
Steering by Starlight
You Can Heal Your Life
Loving What Is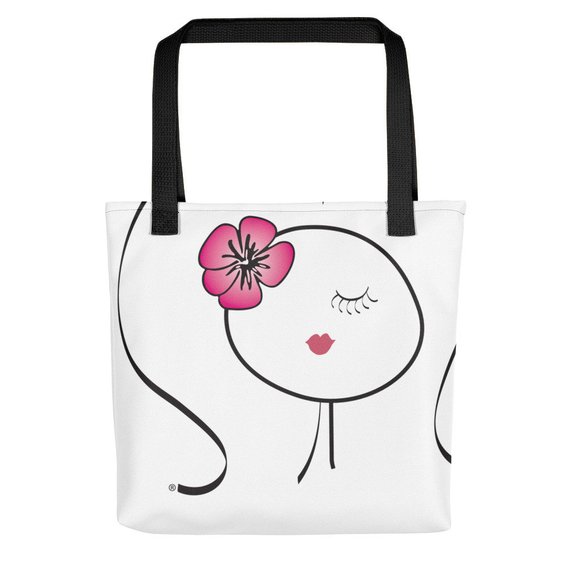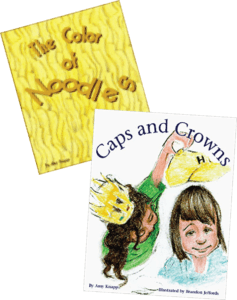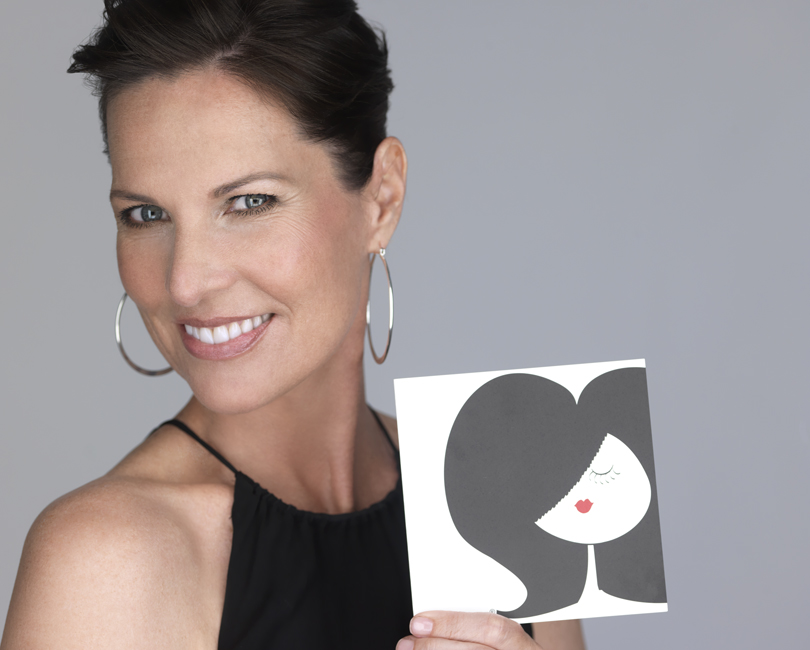 In the late '90s, I felt unmoored and decided to write and publish two children's picture books, Caps and Crowns and The Color of Noodles as a way of staying healthy and rooted in good soil.  I hired a first-year art student who went on to become head of story at Sony Animation.
Just after Y2K, I drew myself a new friend and named her Gg.  I wrote for her and a director came along to help create several full-length stage plays.  Gg has some one-of-a-kind merchandise and she continues to inspire me and others to this day, most recently with our podcast, Meeting Gg.  Check it out when you can!
Back when blogs were still sort of new I started one and it turned into a personal journal of sorts.  I don't recommend reading it unless you want to know a lot about me.
Recently, my husband came home to find every flat surface of our home in the woods covered with gingerbread cottages and landscapes.  Rather than take me straight to the psych ward, he crowned me Gingerbread Amy and built an enchanting workshop where I play and work for hours at a time.  I love teaching people how to have fun creating whimsical gingerbread cottages.
I still write plays of all kinds and enjoy seeing them produced from time to time by the best in the business!
Thank you for your interest and, remember, like Gg always says, the future is wide open.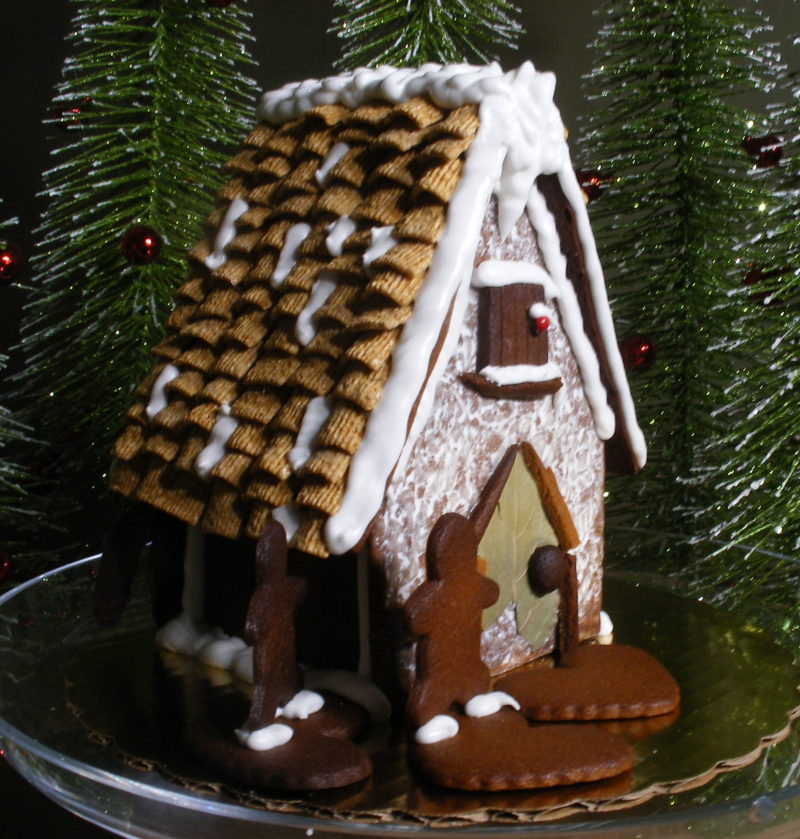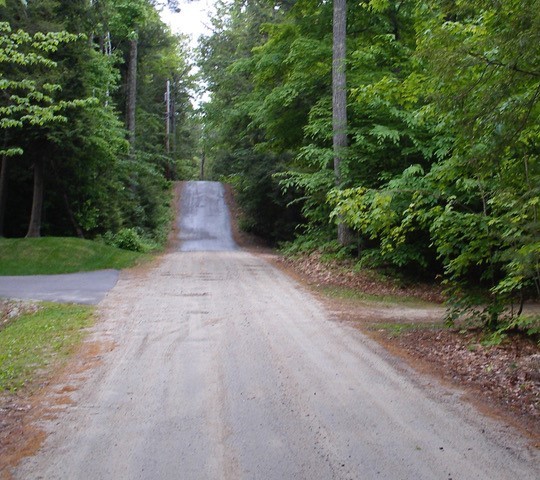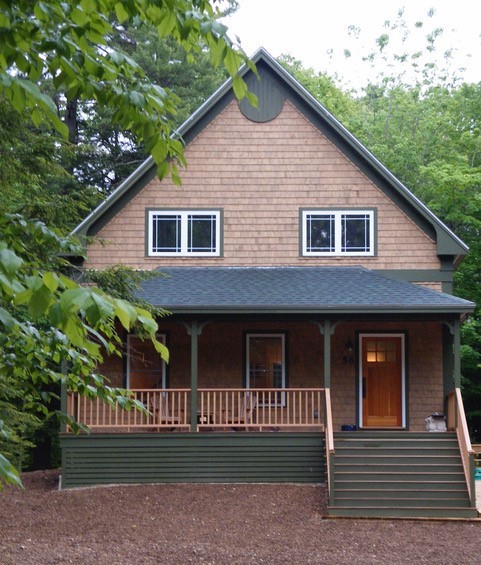 Gingerbread Amy
Visit Gingerbread Amy's gingerbread workshop courtesy of WMUR's New Hampshire Chronicle.